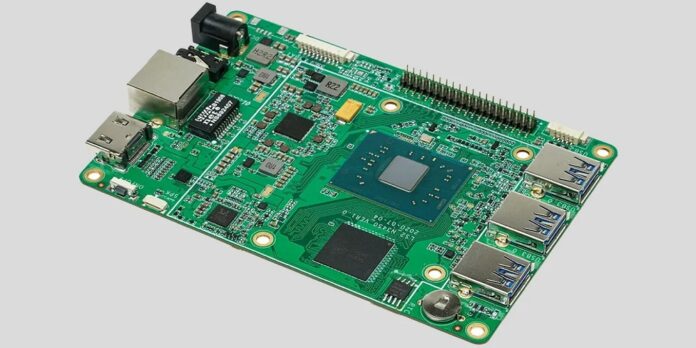 With the advent of time, the computer has become a part of every ordinary human's life not just because of its need but its external and internal functionality. A computer is mainly a combination of hardware and software that depend on each other. Moreover, the most powerful chip of a computer is the microcontroller which is responsible for doing the computer's all functions through the motherboard. Whereas, The SBCs or single board computers are computing devices that are relatively smaller in size than a traditional computer and have built-in elements on the motherboard. It doesn't work like a microcontroller only but even more, because it's all in one capability.
Features of single board computer(SBC):
The Single Board Computer (SBC) is preferred for its simplicity and robust multimedia features. The unchangeable structure of SBC results in fewer bugs in computers. Microprocessors, input/output functions, and many other features are built on a Single Circuit Board, which helps to operate complex devices. The size of SBC is minimal, which is why it can be embedded in devices that have limited space. SBC acts as a whole computer having a 32-Bit (x86) Processor and its own operating system. The Single Board Computer can tackle vibration, shock( noise ), and high temperature which is considered a key feature by many automotive industries. Several websites are selling single board computers online you can get the required one for yourself from a reliable website.
The benefit of SBC:
There are several advantages of using the Single Board Computer that other microcontroller or processor doesn't have but the most important one is its small size, which evidences that these can be embedded in any device such as; automotive traffic light controller, video games, control, and imaging systems. Moreover, it is reliable, compatible, easily manageable, and has a longer life span as well. It can multitask efficiently and generate less heat compared to other circuit boards in the desktop computer. It helps to develop a number of outputs at a single time. As a result, they are being used in a variety of industries for different purposes according to their requirements.
Industrial and domestic uses of  SBC:
Initially, the purpose of creating SBC was to use in large-scale industrial applications such as an industrial controller that can control and monitor equipment production. But now, its direction has been inverted towards the domestic market. One of the most considerable uses of SBC is the home store where the computer can store the bulk of digital files and share them with other computers or peripheral devices.
Another domestic use of an SBC or the embedded board computer is as a network-attached storage device which is actually a file server. This file server allows other networks to access the file by multiple users. NAS devices have great use in domestic and small-scale businesses as they are inexpensive. Raspberry Pi is one of the most straightforward boards of SBC that can be used as a desktop computer. It was initially developed to provide basic computer knowledge in schools and colleges. Moreover, this circuit board is now updated and can build hardware projects.