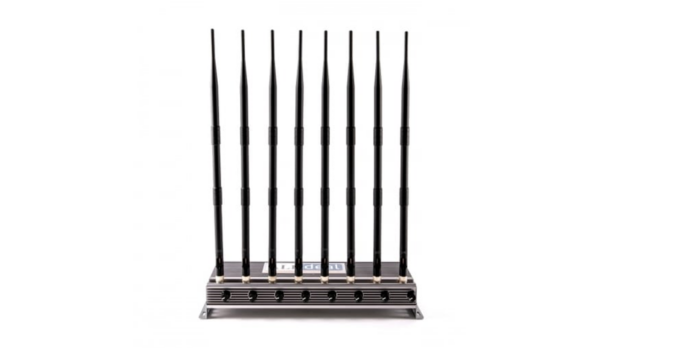 WiFi jammers are devices that interfere with communication between Bluetooth and WiFi devices. A good All Deal wifi jammer emits electronic signals that keep your devices from communicating with each other or connecting to the internet. You can also use these devices to keep people's devices from interacting with your connection space. Doing so prevents them from staying connected to your WiFi. Instead of blocking one or more electronics, a WiFi jammer keeps them all from interacting. But the big question is, how do you set up this device successfully?
Things to know as you set up your WiFi jammers
Some people are not in a hurry to have jammers on their working tables or home spaces because of the assumption that there is a lot needed to set it up. The truth is you can follow the manual and facilitate everything smoothly without worrying about the process. That said, setting up a jammer is not as hard as you may assume. Below is a guide for setting up your WiFi jammer.
Identify your WiFi frequency
The first thing you must do is identify which frequency you want to jam. This is vital as you must get a jammer with the same frequency. The jammer needs to be able to communicate at the same frequency to interrupt its communication with electronic devices. Therefore, identifying your WiFi frequency will help you find the right jammer choice. It will also ensure that it works well. Below is a guide to standard WiFi frequencies;
11b/g WiFi routers operate at a 2.4 GHz frequency.
11a WiFi routers operate at a 5GHz frequency.
11n WiFi routers operate at 2.4 GHz and 5GHz frequencies. Therefore, you may need jammers for both frequencies.
Make sure you have the right jammer
Once you have determined your WiFi frequency, you can select a suitable jammer. It is easy to assume that any jammer will work for you. That is not always the case, and you need a jammer that can block the frequencies you want to keep off. Use the information on frequencies mentioned earlier to shop for the right WiFi jammer. The Bluetooth WiFi jammers are usually labeled depending on their frequency.
Turn on the jammer at the same frequency
You can set it up after getting the electronic jamming device by turning it on. It is as simple as turning the jammer on near your WiFi router. Once you turn it on, it will start working automatically.
Fine-tune the settings
Once the device is on, you can fine-tune its settings to give it more control over jamming. Access your router's settings via an internet browser and enter the address in the URL bar. Your router's manual will come in handy here. Select the transmission channel depending on your router to ensure it works properly.
Conclusion
WiFi jammers work by causing interruption that overshadows communication between your electronic devices. Contrary to popular belief, these devices have existed for decades. Signal jammers were first used during the Second World War. WiFi jammers are versions of signal jammers made especially for the internet and electronic devices. Buy the All Deal jammers and enjoy the benefits.